Ajouter à la comparaison
Retirer de la comparaison
Marque
:
The general trademark of a manufacturer by which the consumer knows its products. A manufacturer can have multiple brand names. Some manufacturers license their brand names to other producers.
Fujitsu
Nom du produit
:
Le nom du produit est l'identification du produit pour la marque, souvent le nom du modèle, mais qui n'est pas complètement unique puisqu'il inclut des variantes du produit. Le nom de produit est un élément clé du titre produit chez Icecat dans la fiche produit.
fi-5015C
Code produit
:
Identificateur unique de la marque pour un produit. Plusieurs Codes produits peuvent être mappés à une fiche produit mère si les spécificités sont identiques. Nous cartographions les codes erronés ou parfois des variantes logistiques.
PA03209-B501
code EAN/UPC
:
European Article Number (EAN) et le Universal Product Code (UPC) sont plus connus sous le nom de code barres sur l'emballage d'un produit pour l'identifier de façon unique dans un magasin ou dans un processus logistique. Un produit peut avoir plusieurs codes barres en fonction des variations logistiques telles que l'emballage ou le pays.
4939761301551
Catégorie
:
With a scanner you can make all your documents, pictures and photos digital.
scanners
Qualité de la fiche produit:
créée par Icecat
La qualité de la fiche produit peut être de différents niveaux:
données de base:
Seules les informations de base du produit ont été importées (identifiants produit), la fiche produit n'a pas encore été décrite par un éditeur.
créée par Fujitsu:
La fiche produit a été importée directement auprès du fabricant mais n'a pas encore été standardisée par un éditeur Icecat.
créée par Icecat:
La fiche a été renseignée et standardisée par un éditeur Icecat.
Sur le marché depuis:
26 sept. 2006
The date Icecat noticed for the first time that this product was included in the price list of a channel partner
Info modifiées le:
06 févr. 2017 12:04:56
The date of the most recent change of the data-sheet in Icecat's system

Nombre de consultations du produit :
47834
Cette statistique est basée sur le téléchargement de cette fiche produit par 67946 sites e-commerce(sites marchands, sites de comparaisons, plateformes, distributeurs etc) depuis le 26-09-06 L'Open Icecat contient les fiches produits des marques qui sponsorisent Icecat. Il y a, à ce jour, 66205 utilisateurs de l'Open Icecat (le catalogue gratuit)..
Guide d'utilisation (3,1MB)
Brochure(0,3MB)
WorkGroup Service FR (0,2MB)
Here, we only show product PDFs of sponsoring brands that joined Open Icecat. As Full Icecat channel partner login to see all product data or request a Full Icecat subscription.
Garantie: 1 an avec service sur le site dans un délai de 1-2 jours ouvrable, avec kit complet de pièces de rechange ; ligne téléphonique d'assistance et assistance en ligne;
Description courte Fujitsu fi-5015C
:
La description éditoriale courte de Fujitsu fi-5015C
fi-5015C - A4, CCD, 600 dpi, USB 2.0, 5500g
Texte marketing Fujitsu fi-5015C
:
Le texte marketing officiel de Fujitsu fi-5015C tel que fournis par le fabricant
Caractéristiques principales
- Balayage ultra-rapide: jusqu'à 15ppm
- Numérisation couleur de 15ppm 24 bit (à 150dpi)
- ADF et numérisation à plat
- Résolution: jusqu'à 600dpi
- Dispositif de chargement automatique des documents pour 50 pages
- ScandAll PRO V2 inclus – capture de documents professionnels
- Produit livré avec les logiciels AdobeAcrobat, ABBYY FineReader Professional.

fi-5015C
En plus de la numérisation haute résolution de jusqu'à 600dpi, ce scanner offre également de hautes vitesses de numérisation de 15ppm en monochrome (à 200dpi) et de 15ppm en couleur (à 150dpi) lorsque l'on utilise le dispositif de chargement automatique des documents (ADF).

Equipé d'une interface USB, le modèle fi-5015C s'installe très facilement sur le PC, toute en permettant un stockage aisé des documents.

Afin de permettre une utilisation immédiate avec un maximum de productivité, ce scanner est livré accompagné de les progiciels couramment utilisés dans l'industrie:

ScandAll PRO V2 – Numérisation professionnelle
Le fi-5015C est livré avec le nouveau logiciel de numérisation ScandAll PRO V2, qui comporte la fonctionnalité OCR intégrée par zone, les options de flux multiples et une richesse de format de sortie comprenant les formats PDF et PDF/A protégés par un mot de passe. Lors d'utilisations quotidiennes, l'utilisateur peut être aidé en installant des profils de tâches quotidiennes qui peuvent être facilement exportés et importés par de multiples stations de numérisation.

ScandAll PRO V2 fournit aussi la fonctionnalité de séparation automatique des tâches à l'aide de feuilles de séparation avec des codes barres et des codes de correction pour trier les données d'image à partir d'insertions multiples dans des unités définies par utilisateur. Cette fonction a été améliorée pour une numérisation par lots ou un chargement de documents mixtes plus rapide, améliorant ainsi la productivité globale.

L'option ScandAll PRO V2 Premium offre les fonctionnalités de séparation des tâches et d'indexation avec les codes 2D (codes matrix) et peut être rajoutée pour les utilisateurs du modèle fi-5015C.

Adobe Acrobat – convertit directement des images numérisées au format PDF, le standard en matière de diffusion de documents et d'efficacité d'archivage électronique.

ABBYY FineReader Professional – un progiciel de reconnaissance de texte (OCR) extrêmement précis et efficace convertissant les images numérisées en texte en vue de leur intégration dans vos documents personnels. Nota: les logiciels fournis sont compatibles avec Windows.

Tous les noms, les noms des fabricants, les désignations de marques et de produits sont soumis aux droits spéciaux sur les marques de commerce et sont des marques commerciales de fabricants et / ou des marques déposées de leurs propriétaires respectifs.
Toutes les indications ne sont pas exécutoires. Les données techniques peuvent être modifiées sans préavis.
Brève description sommaire Fujitsu fi-5015C
:
Cette description courte de la fiche technique du Fujitsu fi-5015C est générée automatiquement en utilisant le titre du produit et les six premières caractéristiques clés
Fujitsu fi-5015C, 216 x 356 mm, 600 x 600 DPI, Plat et avec chargeur automatique de documents, Blanc, CCD (dispositif à transfert de charge), ISIS,TWAIN
Description longue Fujitsu fi-5015C
:
C'est une description longue de Fujitsu fi-5015C générée automatiquement, basée sur le titre du produit et les trois premières caractéristiques des cinq premiers groupes clés.
Fujitsu fi-5015C. Surface maximal de numérisation: 216 x 356 mm, Résolution de numérisation optique: 600 x 600 DPI. Type de scanner: Plat et avec chargeur automatique de documents, Couleur: Blanc. Type de capteur: CCD (dispositif à transfert de charge), Pilotes de scan: ISIS,TWAIN. Grammage du support, chargeur automatique de documents: 52 - 127 g/m². Interfaces standards: USB 2.0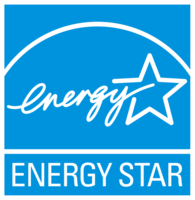 Energy Star est une norme internationale pour les produits de consommation économes en énergie, créée en 1992. Les appareils portant la marque de service Energy Star utilisent généralement 20% à 30% moins d'énergie que la moyenne.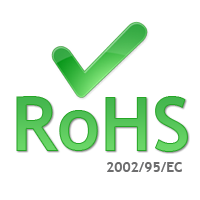 Le produit électrique ou électronique contient peu ou pas de substances dangereuses (RoHS). Tout produit conforme à la norme RoHS est testé pour la présence de plomb (Pb), Cadmium (Cd), Mercure (Hg), Chrome hexavalent (Cr-Hex), Biphényles polybromés (PBB) et Polybromodiphényléthers (PBDE). PBB et PBDE sont des retardateurs de flammes utilisés dans plusieurs matières plastiques. Pour le cadmium et le chrome hexavalent, cela doit être inférieur à 0,01% de la substance en poids. Pour le plomb, PBB, PBDE, il ne doit y avoir plus de 0,1% de la matière. Tout composant conforme RoHS doit avoir 100 ppm ou moins de mercure et le mercure ne doit pas avoir été intentionnellement ajouté à la composante.
Intégrer la fiche produit dans mon site.
This is a demo of a seamless insert of an Icecat LIVE product data-sheet in your website. Imagine that this responsive data-sheet is included in the product page of your webshop.
How to integrate Icecat LIVE JavaScript.
1
Surface maximal de numérisation
*
216 x 356 mm
Résolution de numérisation optique
*
How many pixels a scanner can see. Most commonly, this is measured in dots per inch (dpi).For example, a typical flatbed scanner will use a scanning head with 300 sensors per inch, so it can sample 300 dots per inch (dpi) in one direction. To scan in the other direction, it will move the scanning head along the page, stopping 300 times per inch, so it can scan 300 dpi in the other direction as well. This scanner would have an optical resolution of 300 x 300 dpi. Some manufacturers stop the scanning head more frequently as it moves down the page, so their machines have resolutions of 300 x 600 dpi or 300x1200 dpi.
600 x 600 DPI
Numérisation couleur
*
Indicates whether this product scans in colour.
Numérisation recto verso
*
Feature of computer scanners and multifunction printers (MFPs) that allows the automatic scanning of a sheet of paper on both sides.
Profondeur d'affichage de sortie de couleur
24 bit
Numérisation de film
*
Device made for scanning photographic film directly into a computer without the use of any intermediate printmaking. It provides several benefits over using a flatbed scanner to scan in a print of any size: the photographer has direct control over cropping and aspect ratio from the original, unmolested image on film; and many film scanners have special software or hardware that removes scratches and film grain and improves color reproduction from film.
Vitesse de numérisation ADF (n/b, A4)
15 ppm
Vitesse de numérisation ADF (couleur, A4)
15 ppm
Vitesse de numérisation ADF (couleur, A3)
5,3 ppm
Vitesse de numérisation à plat (n/b, A4)
5,3 sec/page
Type de scanner
*
A scanner is a device that optically scans images, printed text, handwriting, or an object, and converts it to a digital image. Common examples found in offices are variations of the desktop (or flatbed) scanner where the document is placed on a glass window for scanning. There are different types of scanners e.g. flatbed, pen, sheet-feed.
Plat et avec chargeur automatique de documents
Couleur
*
The colour e.g. red, blue, green, black, white.
Blanc
représentation / réalisation
Type de capteur
*
A sensor is a convertor than measures a physical quality (light, temperature etc.) and displays this electronically on a device.
CCD (dispositif à transfert de charge)
Capacité d'entrée standard
The number of sheets of paper that can be held by a device.
50 feuilles
Grammage du support, chargeur automatique de documents
52 - 127 g/m²
Interfaces standards
*
Most common industry-standard communication protocols ranging from RS-232, RS-422, RS-423, RS-485, and LVDS to USB.
USB 2.0
Consommation électrique
Amount of power used by this model; expressed in watts
24 W
Type d'alimentation d'énergie
*
Type d'alimentation (interne/externe). PFC = correction du facteur de puissance. CE = compatibilité de marque CE.
Secteur
Consommation d'énergie (mode économie)
6 W
Fréquence d'entrée
The frequency (Hz) which is required to power the product.
50/60
Tension d'entrée
The voltage (V) which is required to power the product.
100-240
Conditions environnementales
Température d'opération
The minimum and maximum temperatures at which the product can be safely operated.
5 - 35°C
Taux d'humidité de fonctionnement
10 - 85%
Conformité RoHS
The Restriction of Hazardous Substances (RoHS) Directive aims to restrict certain dangerous substances commonly used in electrical and electronic equipment. Any RoHS compliant product is tested for the presence of Lead (Pb), Cadmium (Cd), Mercury (Hg), Hexavalent chromium (Hex-Cr), Polybrominated biphenyls (PBB), and Polybrominated diphenyl ethers (PBDE). PBB and PBDE are flame retardants used in several plastics. For Cadmium and Hexavalent chromium, there must be less than 0.01% of the substance by weight at raw homogeneous materials level. For Lead, PBB, and PBDE, there must be no more than 0.1% of the material, when calculated by weight at raw homogeneous materials. Any RoHS compliant component must have 100 ppm or less of mercury and the mercury must not have been intentionally added to the component. In the EU, some military and medical equipment are exempt from RoHS compliance.
Certifié Energy Star
This indicates that the product is compliant with Energy Star, which is an international standard for energy-efficient consumer products.
Largeur
The measurement or extent of something from side to side.
332 mm
Profondeur
The distance from the front to the back of something.
445 mm
Hauteur
Height of the product
179 mm
Poids
*
Weight of the product without packaging (net weight). If possible, the net weight is given including standard accessories and supplies. Please note that sometimes the manufacturer leaves out the weight of accessories and/or supplies.
5,5 kg
Logiciels fournis
Software distributed with another product such as a piece of computer hardware or other electronic device, or a group of software packages which are sold together. A software suite is an example of bundled software, as is software which is pre-installed on a new computer.
ScandAll PRO V2
Adobe Acrobat 9.0 Standard
ABBYY Fine Reader Professional 8.0
Quick Scan Pro Demo (Trial)
Soft IPC (Trial)