Marque
:
The general trademark of a manufacturer by which the consumer knows its products. A manufacturer can have multiple brand names. Some manufacturers license their brand names to other producers.
APC
Nom du produit
:
Le nom du produit est l'identification du produit pour la marque, souvent le nom du modèle, mais qui n'est pas complètement unique puisqu'il inclut des variantes du produit. Le nom de produit est un élément clé du titre produit chez Icecat dans la fiche produit.
Smart-UPS
Code produit
:
Identificateur unique de la marque pour un produit. Plusieurs Codes produits peuvent être mappés à une fiche produit mère si les spécificités sont identiques. Nous cartographions les codes erronés ou parfois des variantes logistiques.
SC420I
code EAN/UPC
:
European Article Number (EAN) et le Universal Product Code (UPC) sont plus connus sous le nom de code barres sur l'emballage d'un produit pour l'identifier de façon unique dans un magasin ou dans un processus logistique. Un produit peut avoir plusieurs codes barres en fonction des variations logistiques telles que l'emballage ou le pays.
0731304222613
Catégorie
:
Once you have a UPS (Uninterruptible Power Supply), there is no need to fear for data loss due to power outages. If the duration of the outage is short, you can work on without being disturbed, and if it takes longer, you will have more than enough time to save your work and safely turn off your computer.
alimentations d'énergie non interruptibles
Qualité de la fiche produit:
créée par Icecat
La qualité de la fiche produit peut être de différents niveaux:
données de base:
Seules les informations de base du produit ont été importées (identifiants produit), la fiche produit n'a pas encore été décrite par un éditeur.
créée par APC:
La fiche produit a été importée directement auprès du fabricant mais n'a pas encore été standardisée par un éditeur Icecat.
créée par Icecat:
La fiche a été renseignée et standardisée par un éditeur Icecat.
Sur le marché depuis:
20 juil. 2005
The date Icecat noticed for the first time that this product was included in the price list of a channel partner
Info modifiées le:
06 févr. 2017 11:27:29
The date of the most recent change of the data-sheet in Icecat's system

Nombre de consultations du produit :
87600
Cette statistique est basée sur le téléchargement de cette fiche produit par 66464 sites e-commerce(sites marchands, sites de comparaisons, plateformes, distributeurs etc) depuis le 20-07-05 L'Open Icecat contient les fiches produits des marques qui sponsorisent Icecat. Il y a, à ce jour, 64733 utilisateurs de l'Open Icecat (le catalogue gratuit)..
Garantie: 2 ans, réparation ou remplacement
Description courte APC Smart-UPS Interactivité de ligne 420VA Tour Gris
:
La description éditoriale courte de APC Smart-UPS Interactivité de ligne 420VA Tour Gris
Smart-UPS SC, 260 Watts / 420 VA, Entrée 230V / Sortie 230V, Interface Port DB-9 RS-232
Brève description sommaire APC Smart-UPS Interactivité de ligne 420VA Tour Gris
:
Cette description courte de la fiche technique du APC Smart-UPS Interactivité de ligne 420VA Tour Gris est générée automatiquement en utilisant le titre du produit et les six premières caractéristiques clés
APC Smart-UPS, 50/60, Coupleur C13, RS-232, Sealed Lead Acid (VRLA), RBC2, LED
Description longue APC Smart-UPS Interactivité de ligne 420VA Tour Gris
:
C'est une description longue de APC Smart-UPS Interactivité de ligne 420VA Tour Gris générée automatiquement, basée sur le titre du produit et les trois premières caractéristiques des cinq premiers groupes clés.
APC Smart-UPS. Fréquence d'entrée de l'alimentation d'énergie: 50/60. Types de sortie AC: Coupleur C13, Type d'interface série: RS-232. Technologie batterie: Sealed Lead Acid (VRLA), Cartouche de batterie de rechange: RBC2, Alerte de remplacement des piles: LED. Elément de format: Tour, Couleur: Gris. Topologie UPS: Interactivité de ligne, Fonctions de protection de surtensions: Digital Subscriber Line (DSL), Télécopie, Modem, Réseau, Modes d'alarme sonore: Alarme de batterie faible, Alarme de surcharge
Login or signup for Full Icecat
to access all product specs
Here, we only show product images of sponsoring brands that joined Open Icecat as product images can be subject to copyrights. Icecat can be of assistance in securing the necessary permissions or implementing a brand's Digital Rights Management policies. Login to view all product specs or request a Full Icecat subscription to download product specs.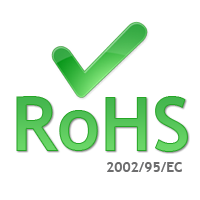 Le produit électrique ou électronique contient peu ou pas de substances dangereuses (RoHS). Tout produit conforme à la norme RoHS est testé pour la présence de plomb (Pb), Cadmium (Cd), Mercure (Hg), Chrome hexavalent (Cr-Hex), Biphényles polybromés (PBB) et Polybromodiphényléthers (PBDE). PBB et PBDE sont des retardateurs de flammes utilisés dans plusieurs matières plastiques. Pour le cadmium et le chrome hexavalent, cela doit être inférieur à 0,01% de la substance en poids. Pour le plomb, PBB, PBDE, il ne doit y avoir plus de 0,1% de la matière. Tout composant conforme RoHS doit avoir 100 ppm ou moins de mercure et le mercure ne doit pas avoir été intentionnellement ajouté à la composante.
This is a demo of a seamless insert of an Icecat LIVE product data-sheet in your website. Imagine that this responsive data-sheet is included in the product page of your webshop.
How to integrate Icecat LIVE JavaScript.